On-site and laboratory tests, type tests

Our testing activities are consolidated by the Central Laboratory accredited according to MSZ EN ISO 17025:2005. The Central Laboratory includes the various industry-specific branch laboratories and regional laboratoriesof ÉMI. The quality of the tests is guaranteed by our well-prepared for professionals, advanced laboratory equipment, and a multi-level internal control system.
Our examination activities are diverse, performed by branch and regional laboratories operating in various fields or within the framework of the Central Laboratory.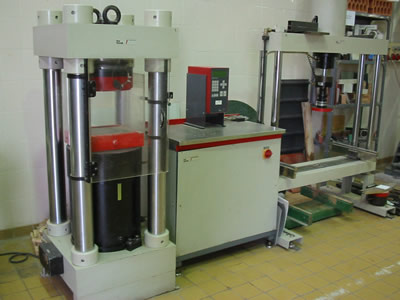 Laboratories of ÉMI as designated and notified body (notified body number: 1415) perform certification, quality control tests and initial type tests for building materials for the issuance of a certificate of constancy of product performance.
As a result of the initial type tests a type test report, or by request, a type test certificate is issued.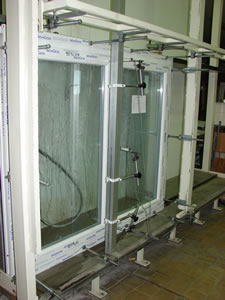 ÉMI Non-profit Llc. performs investigation activities in the following cases
Based on a product examination assignment
Initial type test within the framework of assessment and verification of constancy of performance as a designated and notified testing and certification body
Initial type test for issuing National Technical Assessment and European Technical Assessment as a Technical Assessment Body (TAB)
Fire protection tests related to the issuance of a Fire Prevention Certificate of Compliance as a designated organization
Determination of fire protection and fire grading characteristics related to the issuance of a Fire Prevention Certificate of Conformity
Within the framework of expert activities
Within the framework of expertise related to nuclear facilities
Within the framework of application technical examination of a building product
As part of a research activity by internal or external order
Within the framework of testing and expert activities of construction supervision tasks
Tested product groups
The test areas are very varied, including the following major product groups:
masonry elements, rough ceramic products,
concrete, light-weight concrete, reinforced-fibre concrete, additives, artificial stones, natural stones,
metal products, concrete steel, strands, sheets, anchors, bolts,
fibrous and plastic-based insulation materials, facade insulation systems,
civil engineering products, sewer and water construction products,
cement, quicklime, gypsum, masonry lime-mortar, render mortar, bed mortar, cement- and gypsum-bonded composite products, tiling adhesives,
paints, varnishes, impregnating agents, dyes, plasters, corrosion resistant and fire retardant coatings, wood protective products (against fungi and fire), resin coatings,
plastic sheets for waterproofing, flexible and laminate floor coverings, plastic window profiles, plastic roofing sheets (PVC, PMMA, PC, GRP), plastic coverings, artificial grass, adhesives for carpets, laminate, vinyl and wood flooring, joint sealing compounds and profiles,
bituminous waterproofing products, shingles, bituminous adhesives, sprayed and coated bituminous waterproofing, bitumen, civil engineering waterproofing,
windows, patio doors, exterior and interior doors, curtain walls, insulating glass, non-load-bearing walls.
precast concrete building components, precast reinforced concrete skeletons, steel building frames and secondary components, construction scaffoldings, plastic pipe elements and fittings
central heating, heaters, heat exchangers, heating circulation pumps, steel, copper, plastic multilayer pipes and connective pipe fittings,
solar equipment,
chimney structures,
drainage and sewerage pipelines, fixtures (tubs, toilets, bidets, toilet facilities, sinks, steam baths), faucets, drain valves and regulators,
ventilation and air-conditioning technology, fans, heat exchangers, humidification equipment, inlet and exhaust components,
grillages, air ducts, fire dampers, smoke exhaust fans.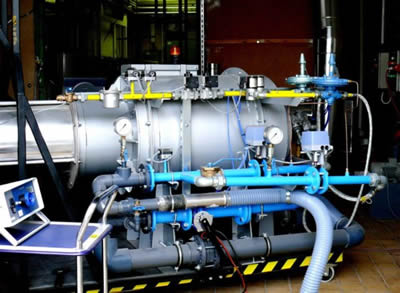 Laboratories
Structure Laboratory
Building Services Laboratory
Material testing Laboratory
Calibration Laboratory (37 Diószegi út, H-1113 Budapest)
Fire Protection Laboratory (26 Dózsa György út, H-2000 Szentendre, Hungary).
Northern and Eastern Hungarian Regional Material Testing Laboratory - Miskolc (2 Zsigmondy u., H-3527 Miskolc)
Northern and Eastern Hungarian Regional Material Testing Laboratory - Debrecen (1-3 Köntösgát sor, H-4031 Debrecen)
Western and Central Transdanubia Regional Material Testing Laboratory - Győr (2 Vágóhíd u., H-9027 Győr)
Western and Central Transdanubia Regional Material Testing Laboratory - Veszprém (34 Dózsa György út, H-8200 Veszprém)
Southern Transdanubia Regional Material Testing Laboratory (2 Boszorkány u., H-7624 Pécs)